We filmed for you
https://drive.google.com/file/d/1ZeBzjTy_xTQEVpLDHUhm0FZ4k7liCW3b/viewVIDEO
Film Legends Museum x Molosport
Your favourite movie heroes you won't see only in the movies, but you will find them at everything. That's because they magically attract not only children but also most adults. In June 2018 appeared on the market the long-awaited collection of Vans Marvel, whose term of a publication was strictly secret up to the last day. Now it is out in the world and we can introduce you the cooperation of our Movie Legends Museum and the network of shops and eshop Molosport. And nothing like this have not been here yet!
We shot a short film, which includes one of your favorite characters like: Spiderman, Iron Man and Captain America. Shooting of the video was also top secret! These three mysterious figures had to secretly sneak into the shopping center and to the store Molosport, where, after causing no small stir!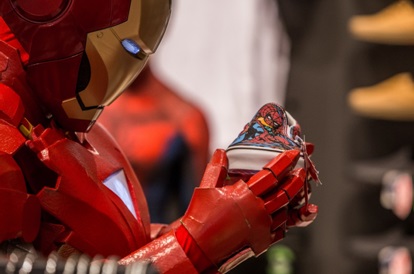 And what actually these three did there? They were attracted by the new collection of Vans Marvel so much that they just had to had it! Admit that you are wondering how it all turned out? Just click on the video!
During the filming were used unique cosplay costumes from the Movie Legends Museum. As great extras served the team Molosport. And the main role of course played a collection of Vans Marvel. More information can be found HERE.